Buletin Prahu-Hub
Berita & Update
KOLABORASI & INTEGRASI PRAHU-HUB DENGAN NLE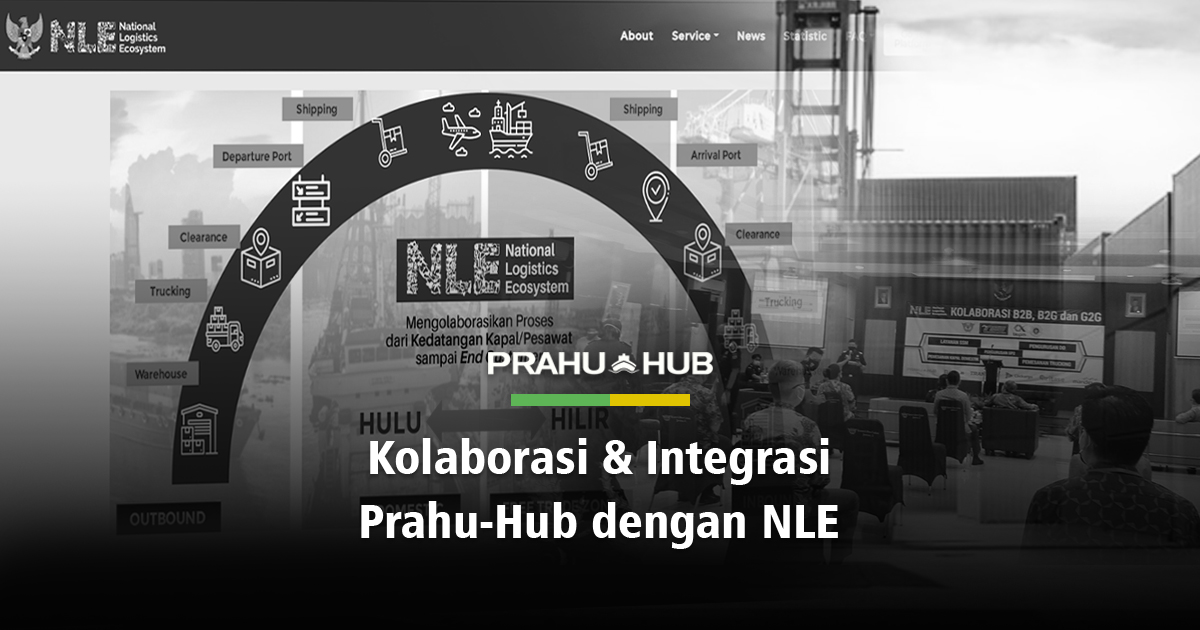 Prahu-Hub – Kamis (1/4/2021) National Logistic Ecosystem atau Ekosistem logistik nasional menyelenggarakan pertemuan dengan start-up dan stakeholder NLE yang dilaksanakan pada Kantor Bea Cukai Tanjung Perak, Kota Surabaya. Acara ini dibuka oleh Agus Sudarmadi selaku Direktur Informasi Kepabeanan dan Cukai Direktorat Jenderal Bea dan Cukai (DJBC).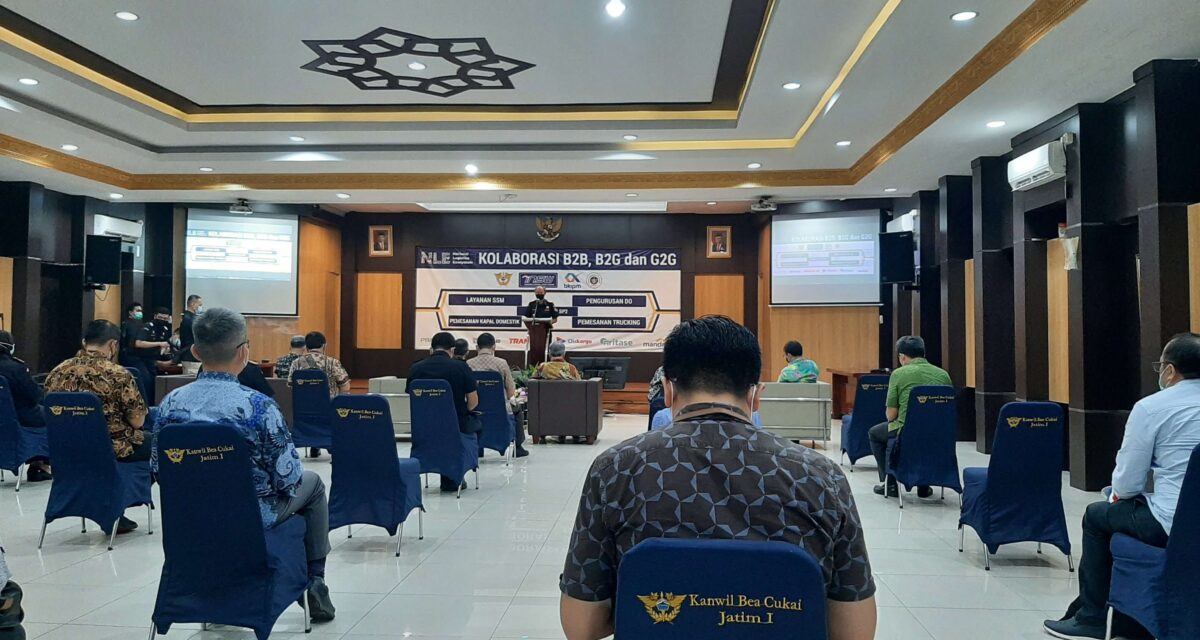 Agus memaparkan sejauh mana Sistem NLE telah berkembang. Acara ini juga dihadiri oleh Benny Sukamto sebagai CEO dari Prahu-Hub. Prahu-hub sebagai salah satu start-up logistik yang berkolaborasi dan berintegrasi dengan start-up logistik lainnya seperti Ritase, Click logistik, itruck.id dan translog. Benny mengatakan bahwa integrasi Prahu-Hub  dengan NLE yaitu memfasilitasi importir untuk proses Booking Vessel yaitu pemesanan pelayaran untuk rute domestik seperti dari Pelabuhan Internasional ke Pelabuhan non-internasional Indonesia.
Misal, kita kirim barang impor dari Surabaya yang which is Pelabuhan Internasional ke Kota Palu yang merupakan pelabuhan Non-Internasional, nah disitulah kita Prahu-Hub akan fasilitasi.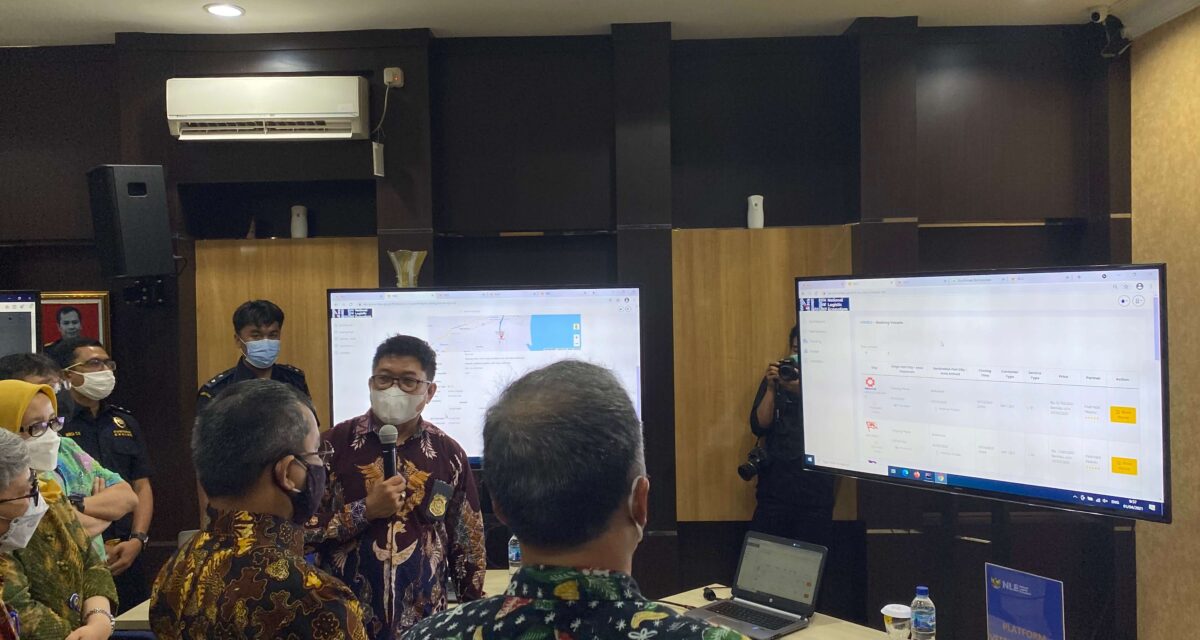 Benny juga mengatakan Proses integrasi Prahu-Hub dengan NLE sudah mulai sejak tahun 2019. Dengan waktu integrasi sistem Prahu-Hub dengan NLE membutuhkan waktu sepanjang tahun 2020. Prahu-Hub memiliki sistem integrasi Single Sign On. Yang mana adanya integrasi akun pengguna NLE untuk pengiriman barang ke rute domestik menggunakan Prahu-Hub. Pengguna akan bisa secara otomatis menggunakan sistem SSO (Single Sign On). Hingga saat ini sistem Prahu-Hub sudah terintegrasi penuh dengan sistem NLE.
Dengan adanya NLE ini menjadi wadah satu buat semua dalam bidang logistik yang memudahkan proses logistik mulai dari outbound ke inbound begitupun sebaliknya.
NLE tak hanya mampu mengakomodasi kolaborasi G2G (Goverment to Goverment), tetapi juga mampu memfasilitasi kolaborasi platform business to business (B2B) dari entitas logistik yang tumbuh saat ini salah satunya adalah Prahu-Hub. Prahu-Hub merupakan salah satu Start-up logistik yang menjadi kolaborator Platform B2B dengan NLE yang menawarkan pengiriman antar pulau dalam negeri dengan platform digital mudah murah dan aman.
Aplikasi NLE ini harapannya bisa memangkas biaya keluar masuknya barang Ekspor impor secara jelas, dari luar maupun dalam negeri. NLE juga menekan biaya dalam logistik, karena biaya logistik kawasan ASEAN termasuk Indonesia masih tergolong tinggi. Performa logistik Indonesia mengenai waktu terutama dengan mengenai proses logistik dalam ease doing business dan stagnan. Selain itu NLE menjadi salah satu wadah bagi seluruh pengiriman logistik.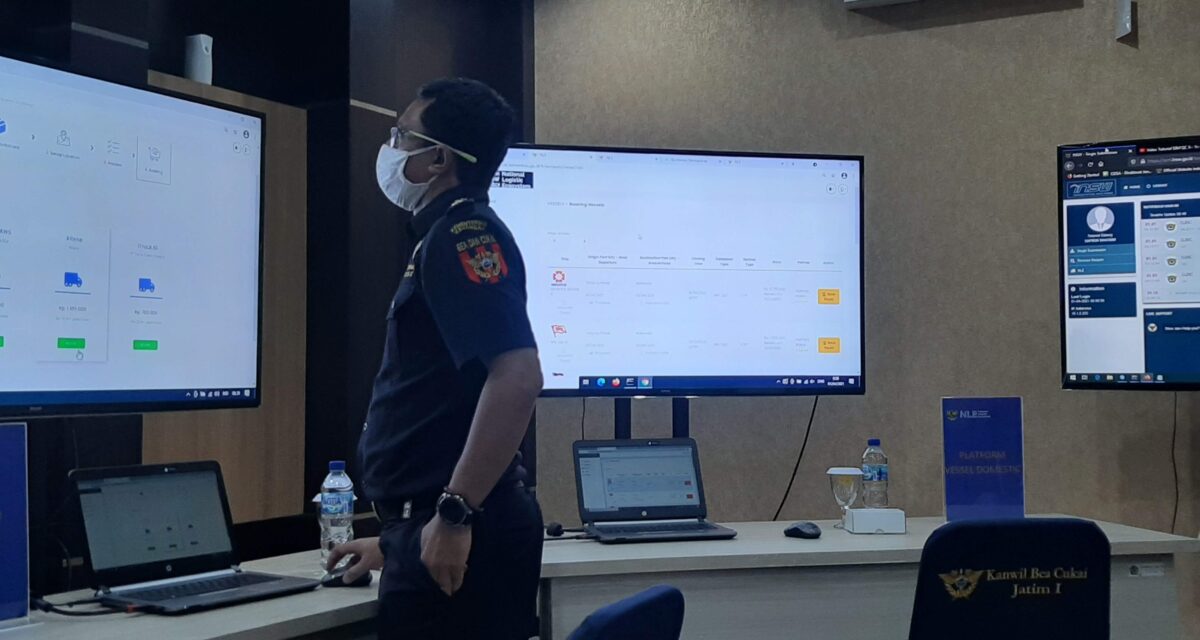 Dengan NLE Pemerintah telah mengupayakan peningkatan arus barang dalam upaya menghilangkan hambatan, peningkatan kecepatan dan mengurangi biaya arus barang dalam perdagangan internasional maupun domestik sebagai upaya menciptakan ekosistem yang efisien. 
NLE
NLE adalah ekosistem logistik yang menyelaraskan arus lintas barang dokumen internasional sejak kedatangan sarana pengangkut hingga tiba pada gudang. Berorientasi pada kerja sama antar instansi pemerintah dan swasta, melalui pertukaran data, simplifikasi proses, penghapusan repetisi dan duplikasi. Serta terdukung oleh sistem teknologi informasi yang mencakup seluruh proses logistik dan menghubungkan sistem logistik yang sudah ada. Pada hakikatnya NLE mengenalkan suatu konsep kolaborasi digital yang memungkinkan pihak logistik terhubung dengan pemerintah dan platform logistik lainnya. NLE juga memperkaya peran Indonesia National Single Window (INSW) yang ada sejak 2007. 
Prahu-Hub
Pengiriman barang anda akan jauh lebih mudah jika menggunakan Prahu-Hub! PRAHU-HUB adalah Digital Logistic Platform untuk memudahkan setiap orang maupun perusahaan pengirim barang dalam melakukan pengiriman kargo melalui darat dan laut yang mudah, aman dan murah. Kirim Barang Pindahan melalui Prahu-Hub akan terjamin keamanannya. Karena Prahu-Hub telah menangani lebih dari 20 ribu pengiriman ke 272 destinasi seluruh Indonesia. Prahu-Hub juga memiliki tenaga ahli yang sangat profesional dalam bidangnya yang memastikan barang anda sampai pada tujuan dalam kondisi baik. Dapatkan berbagai rute pengiriman kargo antar pulau berikut jadwal dan harga yang transparan untuk selalu membantu kelancaran bisnis Anda. Prahu-Hub adalah Jasa pengiriman yang murah dan mudah. Nikmati kemudahan segala kebutuhan pengiriman barang atau kargo melalui moda darat dan laut! Melalui aplikasi web kami yang terdukung oleh notifikasi!. Dengan Prahu-Hub dapatkan penawaran menarik untuk biaya pengiriman ke setiap rute domestik!
Related posts